HOT MARKET COMING INTO THE FALL SEASON
SEPTEMBER KAILUA REAL ESTATE MARKET UPDATE
"The median sales price for condominiums in September is once again the highest we've seen in less than a year as the median sales price tied with the all-time record high of $425,000 set in July 2017," said
Sue Ann Lee, president of Honolulu Board of REALTORS®. "Despite sales prices hitting the record-high twice in one year, condos and townhouses are still proving to be a popular alternative for homebuyers as evidenced by the 11.6% increase in pending sales. The continued need for affordable housing and lack of sufficient inventory to meet this growing demand can be demonstrated by the decrease in new listings and five percent decrease in Days on Market."
LIGHT'S – CAMERA – ACTION!
HGTV'S LOG CABIN LIVING DEBUT
Above picture is the first day of our shoot in Waikiki by the Hilton Hawaiian Village. Below picture is the second day of shooting at the Hau'ula property. It was a fabulous experience filming with my client's. It took us three days to create this 30 minute segment show. If you had the chance to see it, I'd love to hear your feedback on what you thought! The producer of the show will be forwarding me a copy of the segment. If I have the ability to share it, I certainly will!
GOT MY 15 MINUTES OF FAME! LOL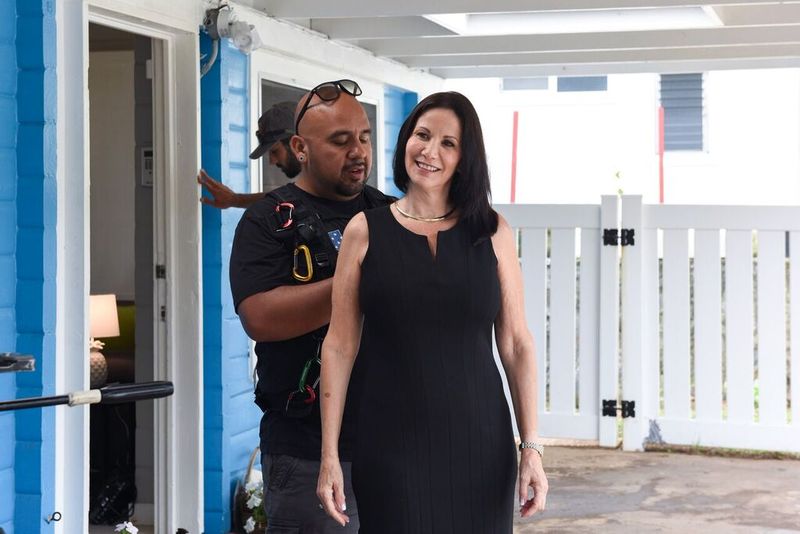 LOG CABIN LIVING "HAWAIIAN CABIN HUNT" AIRED 9/30/17
On another note, I just wanted to let you know that I enjoy sharing updated vendor source list for home related services that you may need from time to time. I recently went through a home renovation myself and found it so important to use word of mouth references rather than just looking through google. Please feel free to let me know if you need any references.
Also please keep me in mind if you or anyone you know may need my services for real estate. I treasure and appreciate your referrals. It means so much to me. Have a wonderful October everyone! Check back for more about the Kailua Real Estate Market next month.
Mahalo Lila!
Phone: 808.341.6034    Email: Lilamc@bhhshawaii.com 
Website: www.KailuaRealEstateOahu.com
Kailua Real Estate Market